About Me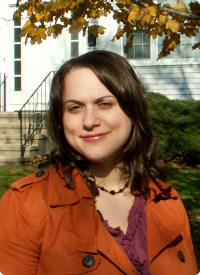 While working in the corporate world, I discovered massage therapy as an effective method of stress reduction, muscle relaxation, improved sleep and mood. At that time, I was in a similar situation as most cubicle-dwellers: I suffered from TMJ disorders, frequent headaches, fatigue, neck and back tension and general malaise. After a few professional massage sessions, I started to notice a difference. I noticed that my headaches cleared up, my neck tension started to melt, and a had more energy. That helped me to have the stamina to exercise more often and cook more healthfully, which both contributed to increased general wellbeing. I worked with my massage therapist and chiropractor closely, and started becoming aware of my own muscle patterns and therefore related stretches and exercises, which helped to avoid headaches and maintain flexibility. I realized that massage therapy could play a large role in keeping myself healthy and happy. When it came time to find a new job, I decided I wanted to make feeling healthy my profession; and I hoped then and still hope now that I may help others in a similar situation find relief for daily stressors, aches and pains.
In early 2010, I enrolled in the Connecticut Center for Massage Therapy and completed their intensive full time course in December of that year. During that time, I received honorable mention in my hands on massage technique, pathology and anatomy courses. I was also involved in the school's clinic class for approximately six months, where members of the public could come into the school and receive a massage. I am very happy and proud to say that during that time, I received extremely positive feedback from the clients with whom I worked.
Upon graduation, I passed the National Certification Board for Therapeutic Massage and Bodywork (NCBTMB) exam, and was licensed to perform massage therapy in the state of Connecticut. I am also a member of the American Massage Therapy Association (AMTA).
Since graduation, I have taken classes in various massage therapy modalities, including anatomy, stretching, advanced chair massage, aromatherapy body massage, Lymphatic Drainage, Clinical Orthopedic Manual Therapy, exercise technique and kinesiology. You could say that I'm a massage research nerd; I'm constantly devouring new research articles in order to discover the newest techniques for alleviating various conditions. I believe this gives me a unique medical and clinical approach to my profession. I'm also currently pursuing advanced certifications in Personal Training, Orthopedic Manual Therapy and Joint Mobilization and Lymphatic Drainage. I'm always endeavoring to learn more, so I can more effectively help my clients during massage therapy sessions.